We are so pleased to be a part of 3 great shows this year before we head off to the UK. One we have organised ourselves, and the other two we have been invited to be a part of. All of them feature some of the best interstate acts you will see, as all have a proven track record and a massive following in not only their own states, but right across Australia… and around the world:
In date order:
May 20th:
Rock n Roll Rampage: Featuring Kieron McDonald, Benny and the Fly By Nighters, Kitty Martini, and The Lincolns: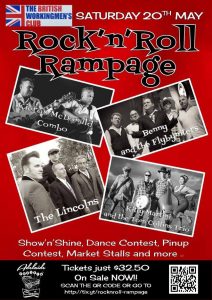 Tickets available at Sticky Tickets https://www.stickytickets.com.au/50436/rocknroll_rampage.aspx
July 8th:
The Fender Benders with The Lincolns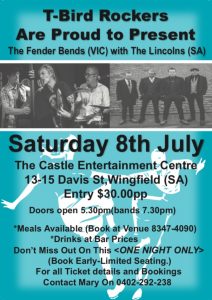 July 29th:
Jive in July. Featuring A Band Called Twang, The ReChords, and The Lincolns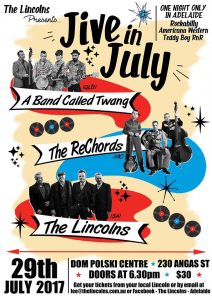 Thats 3 great opportunities to catch some of the best interstate acts right on your own doorstep. It doesn't get any better or easier than that. Don't let these opportunities pass you by. Hope to see you at all of them!